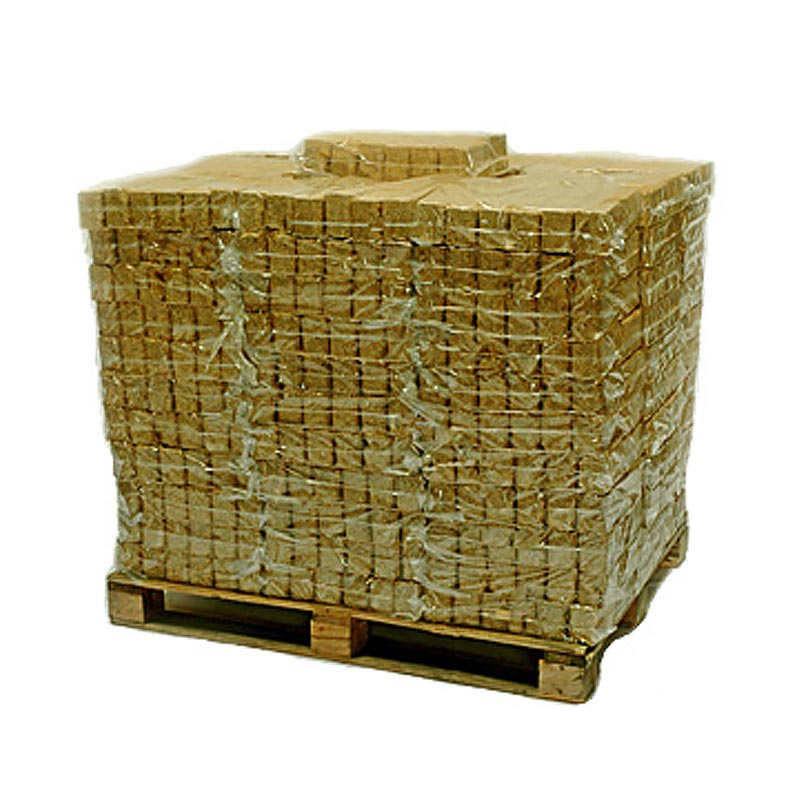 Bone-dry Briquettes
These UK-made briquettes have been a roaring success the moisture content is ideal for a steady long burn at a great introductory price offering great value with free mainland delivery definitely one to try.  

Supplied in 96 or 48 packs each pack containing 12 blocks and weighing 10 kg
Composition:
Made from 100% renewable wood fuel
Calorific value: 4.9kWh/kg
Max. ash content: 1%
Max. water content: 6% 
Burning characteristics:
We recommend you use the briquettes for a long burn or add them to an ongoing fire to produce a steady hot boost  if you use seasoned wood which is not burning well add one or two of these to get the fire going again, on their own, they produce a great flame and then settle down into a hot, glowing block which will emit good heat for many hours 
Try our eco Dr Heat firefighters to get them started. 
NB Briquette will expand slightly